Everyone who knows me, knows that I'm not much of a
"girly girl"
. That's why I've decided to increase my
"girliness"
factor by joining this
cute
lucky draw with so many cute prizes up for grabs.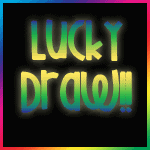 Wanna join too? Closing date is 15th July. I hear she also has the CHEAPEST blogshop. Let's check it out!